DESCRIPTION
It was founded in 1995 from the sponsorship of its Mayor and the donation of 100 works of local artists by the collector Dr. Luis Rivera Dávalos. At the present time it has more than 280 works of renowned local, national and foreign artists. Its oldest work is an oil painting by Remigia Mendoza: "Río Vilcanota" (1897). It has three exhibition halls in the Municipal Palace, one in the Chapel of San Bernardo and an atmosphere of exhibitions of handicrafts in the main courtyard of the Municipal Palace.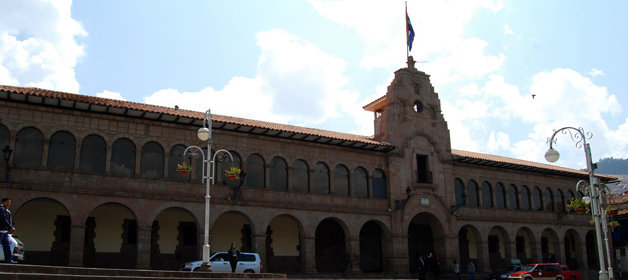 LOCATION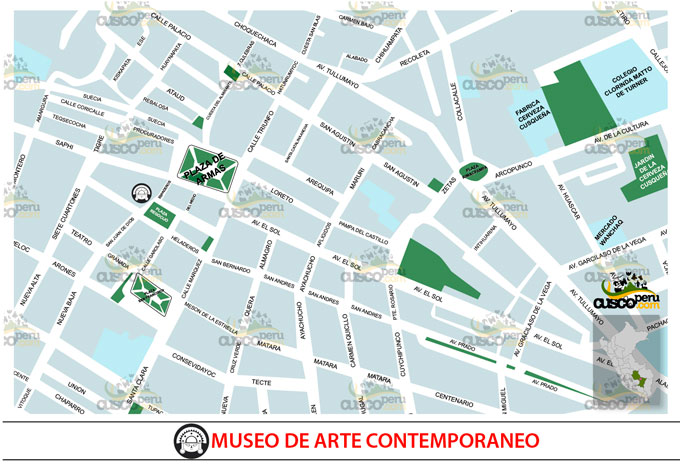 ATTRACTIONS
It permanently exhibits the works of its collection and annually organizes more than 50 temporary, individual and collective exhibitions of renowned national and foreign artists. It also organizes National and International Salons and Events, Latin American Meetings of Plastic Artists and other activities. Art in Cusco does not only date back to its Inca or colonial ancestors, but also survives through the production of its contemporary artists.
SCHEDULE
The Museum is open every day of the week Monday to Saturday from 9:00 am to 6:30 pm.
Cost: Admission included in the Tourist Ticket.