For nature and adventure lovers, especially those who are eager to reach Machu Picchu through the Inca Trail, which by the way, will transport you to a new world where you will change the noise of the city for the beautiful singing of birds and the most beautiful landscapes you can imagine.
However, doing this trekking is not an easy thing to do, especially for those who are not used to exercise or physical exertion on a normal basis. That said, the Inca Trail route in some areas exceeds 4000 m.a.s.l. so you should take some precautions that CuscoPeru.com will describe below.
Remember that the shorter your hike, the fewer objects you should carry, so that the weight of your back-pack does not hinder your transfer.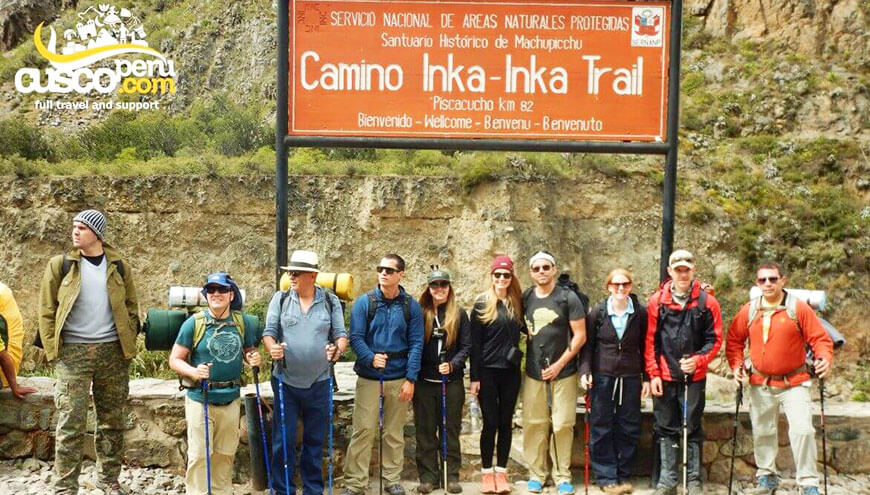 ON CLOTHING:
No matter how many days you are going to walk, the truth is that you will go from one altitude to another and this implies that the weather (climate) will change; for this the most convenient thing to do is to wear comfortable clothes and in small quantities. For example:
Divers, maybe a pair.
Trekking shoes, necessary to avoid falling or slipping during the hike.
Waterproof clothing, during the trek there may be drizzle and since this is very common, walking wet will be uncomfortable and may cause some respiratory diseases.
Wide-brimmed hats, in these times it is not new that the sun, even if it is not strong, burns.
Accompany this hat with a good sunscreen. Taking care of your skin and your health is a priority.
Towel and bathing suit, along the way there are camping sites where showers are available. You will also find some rivers, where you can cool off a little, if the guide allows it.
It goes without saying that you need underwear for each day.
A small blanket for the nights, because these are really cold.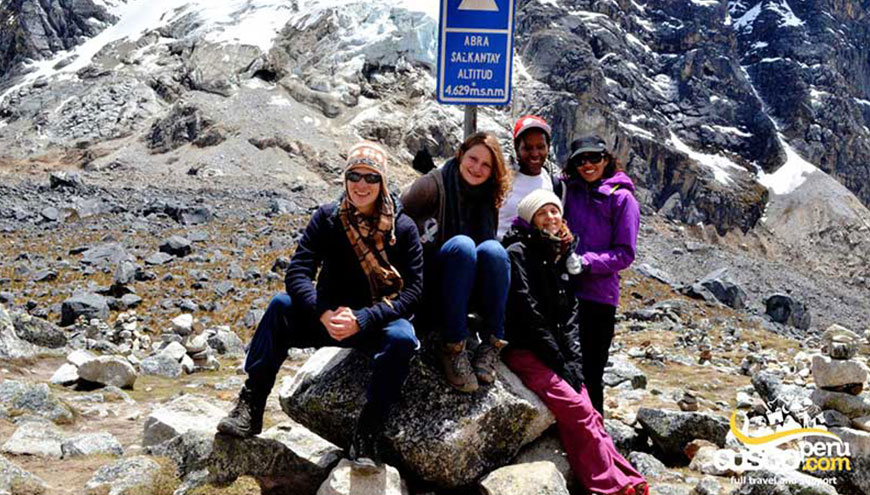 ON HEALTH:
As you already know that during the Inca Trail you pass 4000 m.a.s.l. and if you come from a country which is almost at sea level, then you should take the following precautions
The first few days you should acclimatize to the altitude. Here are some tips for altitude sickness
You should eat lightly and avoid heavy meals
The first days in Cusco should be calm and without physical effort. Follow your own rhythm.
Always drink bottled water, this will help you stay hydrated. If you do not want to buy bottled water, you can buy water purification tablets.
If you feel oxygen deprived, rest for a while.
Also, if you feel any strange ailments, you MUST tell the guide (it is his duty to help you whenever you need it).
When you can, drink an infusion of coca leaves.
ON LUGGAGE:
The most advisable is to carry a Back-Pack from which you do not take off during the hike. Inside it there should be few things, in fact, the most necessary. Here are the recommendations:
Sun block and insect repellent.
Personal toiletries.
Fresh fruits, candies, chocolates (good to accumulate energy).
Money (local currency-soles)
Walking stick.
Flashlight and batteries.
Sunglasses, lip balm
Camera.