DESCRIPTION
The temple boasts a rich decorative richness of Lima's baroque, highlighting the work of moldings and its baroque, rococo and neoclassical altarpieces, including the altar of St. Jude Thaddeus, completely made of silver.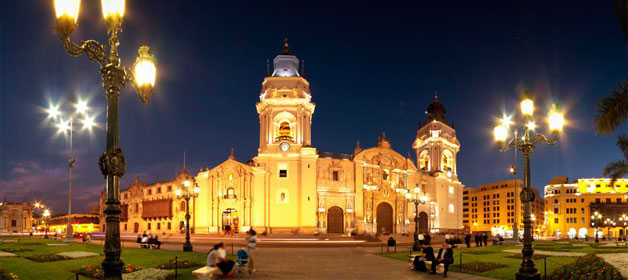 LOCATION
Plazuela San Francisco, corner of Ancash and Lampa Streets.
ATTRACTIONS
In the Convent lived many years San Francisco Solano, there is preserved his post-mortem portrait and the Chapel-Shrine in which he died on July 14, 1610. During the visit you can appreciate its cloisters, its patios adorned with Sevillian tiles and the library. Under this complex there is a network of subway galleries or catacombs that were the main cemetery in colonial times and can also be visited. This convent is in charge of the Franciscans of the Twelve Apostles.
SCHEDULE
From 10:00 to 12:00 hours and from 16:00 to 19:00 hours.