DESCRIPTION
In Inca times, in the space now occupied by the Casa Cabrera, was located the Amaru Cata of the Imperial City (a school or house of knowledge) whose remains of the original walls can still be seen in the hallway of the house.
In the 17th century, the mansion became the property of the married couple Don Luis Jerónimo de Cabrera y La Cerda and Doña Isabel Tordoya y Bazán. Cabrera was Ordinary Mayor of the Cabildo, Justice and Regiment of Cusco in 1649. The coat of arms that today shows the front of the house belongs to the Cabrera family, giving it the name by which it is known today.
In 1981, Banco Continental acquired the building and carried out a restoration work in order to enhance its value, rescuing its architectural characteristics.
In 2002, Banco Continental joined forces with the Larco Museum of Lima to open the doors of the Pre-Columbian Art Museum - MAP, in June 2003.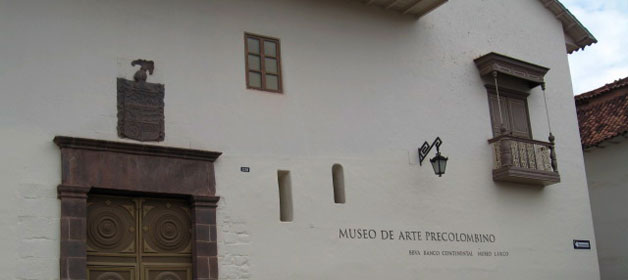 LOCATION
It is located in Plaza Nazarenas No. 231, in the historic center, three blocks from the main square of Cusco. Walking about 8 minutes.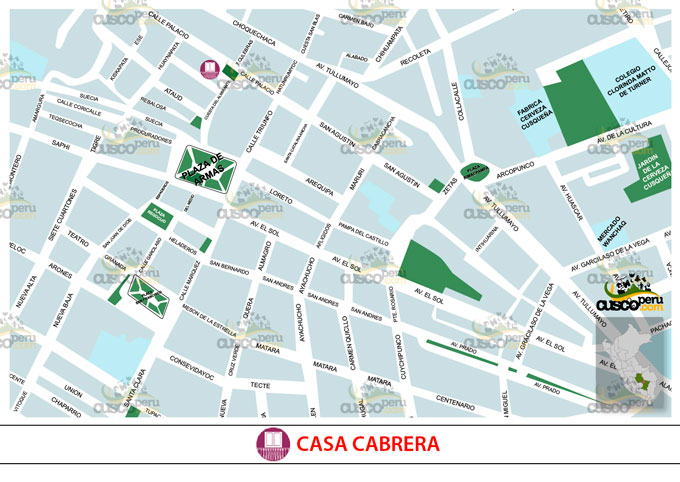 ATTRACTIONS
Through a modern museography, it shows the most important collection of ceramics, gold and jewelry of the ancient cultures of Peru; its didactic rooms allow to know the 3,000 years of archaeological splendor of our country, including the unique and well famous selection of eroticism of ancient Peru.The pieces that are exhibited are part of the collection of the Larco Museum of Lima.
This museum has ten rooms that exhibit emblematic pieces of the pre-Columbian cultures that originated in Peru. As well as the materials that were used for their manufacture, natural elements that were used for religious, political and cultural reasons.
In the different rooms, the visitor discovers objects of each pre-Columbian culture. Most of them are of ritual use, worked in stone, clay, wood, seashells, and metals. Other works of Andean art, according to their date, many centuries before art was invented.
SCHEDULE
Hours of operation: Monday to Sunday from 9:00 - 22:00 hrs.
Cost: General admission S/ 20.00 - Students S/. 10.00