Are the 3399 m.a.s.l. that makes people feel afraid to visit the city of Cusco. But it is not something otherworldly, because even to the cusquenians happen when we left the city for a while; and when we return, we feel quiet dizzy (is the change of the altitude).
Upon in Cusco, you will see the blue sky full of the finest cottons and you´ll start to breathe light blue. Then you´ll wait your luggage and go out happy to wait for a taxi that can take you to your hotel, or check if someone is waiting for you to take you to the hotel. If you do not have someone you can apply one at CuscoPeru.com we are always willing to help.
If until then you don´t feel dizzy, nauseous or vomit all goes well, remember that everything is in the mind, if you come with the idea that something will happen to you, it´s very probable to happen, DO NOT THINK, JUST TRAVEL.
Now, as is our custom, to help all our passengers, we will present some tips that should not be overlooked. Anyway this will help to make your dreams come true, BECAUSE EVERY JOURNEY IS A DREAM COME TRUE.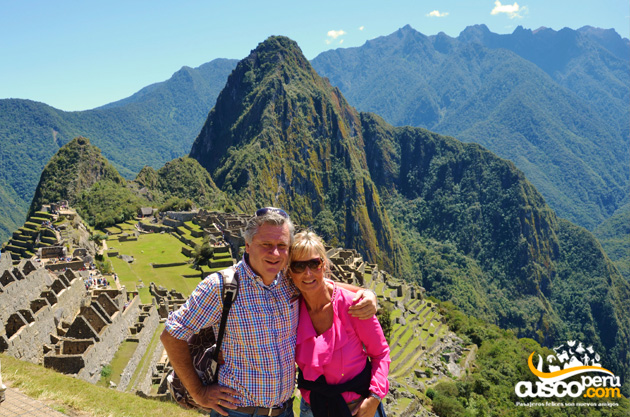 The way things are, there is no magic cure. The altitude sickness is really the AMS - Acute Mountain Sickness, better known as mountain sickness. This is due to the lack of oxygen or Hypoxia produced due to high atmospheric pressure under conditions of high elevation (m.a.s.l.). Once you have understood sickness, it will be easier to handle.
Undoubtedly the best remedy is acclimation. This would last at least a couple of days or depend on the body of each person. CuscoPeru.com recommends the early days rest and not do much physical effort. You can normally schedule tours around the city, such as the City Tour or Walking Tour. It is important to walk slowly and avoid engaging in activities that need an extra effort. Staying hydrated at all hours (preferably drink before you get thirsty, eat before you are hungry, shelter before feeling cold and so on).
Food is a very important issue, so you must stop the diet! Besides keeping you hydrated, you must be very well fed to avoid the collapse of your body for the climate of Cusco. Carbohydrates are good-natured in these cases. The ideal is to eat foods rich in natural sugars. For example: fruits, cereals; especially Andean grains such as quinoa and kiwicha. Quinoa bars are perfect, try them, you'll have a lot of energy and they are very rich.
The coca leaf is not a story. It is considered as the secret of the Incas to stay strong and do activities that require a lot of strength. It has a high content of nutrients and is directly related to the psychosomatic human welfare. They used to ¨Chaqchar¨ or chewing coca leaves until they have no flavor. The juice from the leaves is which contains many vitamins and nutrients, especially carbohydrates and calcium. At the beginning the taste is a little bitter, but when you get used to the taste is becoming more and more enjoyable.
Now we will talk about extreme cases, I mean people who for health reasons must take more drastic measures to be well in our city. There are pills (Sorojchi Pills), which can be found in pharmacies in Cusco, some are in the center of the city, so it wouldn´t be difficult to find them. CuscoPeru.com recommends to purchase them at authorized pharmacies to prevent any additional damage to your body. Quite apart from this, in some or most of Cusco hotels have oxygen tubes, this will help passengers to breathe as well as being in a city with 1000 meters less. It is a measure that will help anyway. If travelers have heart disease and/or respiratory diseases you have to consult your doctor before traveling.
If you plan to do a challenging trek as the Inca Trail where you will pass the 4000 m.a.s.l. it is recommended that you aclimate to the height about 2 or 3 days, otherwise the consequences could harm your body and even take your life. Something that has happened in other agencies for not giving them the necessary tips to their travelers.
You are with CuscoPeru.com lose care, the health and welfare of our passengers are our priority because HAPPY PASSENGERS ARE NEW FRIENDS!