DESCRIPTION
The San Juan de Letrán Temple, home of the Virgin, is located in the small square of the same name, built with the direct participation of the population and directed by the religious order of the "Dominicans", later it was administered by the religious order of the Jesuits.
Today the house of the Virgin has become a tourist museum, where are deposited architectural jewels of incalculable value, altarpieces of incredible beauty, which motivates the admiration of national and international tourists, and is declared as Cultural Heritage of Juli.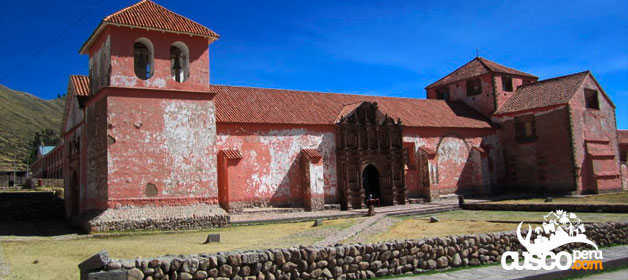 LOCATION
It is located two blocks from the Main Square, Jr. Juli 325, Juli, Chucuito.
ATTRACTIONS
Its interior is decorated with carved wooden altarpieces painted with gold leaf, in canvases, painters important characters of the region, with picturesque landscapes of the XIX-XX centuries, undoubtedly many of the paintings are the work of the famous artist Bernardo BITTI.
SCHEDULE
Consult with your travel agency.