DESCRIPTION
The enclosure that currently occupies this museum, was called in Inca times the Acllawasi or House of the Chosen Women. In it, the most beautiful women of the empire were confined, who had to dedicate themselves to the cult of the sun and others to the service of the Inca, as well as to textile work and culinary art.
The Monastery of Santa Catalina was founded in 1601 in the city of Arequipa, but was soon moved to Cusco because of a series of devastating natural disasters that happened in that city in the early seventeenth century. The initiative of the foundation belonged to the widow Lucía Rivera de Padilla, owner of a great fortune. In February 1605, the first 25 professed nuns arrived in Cusco.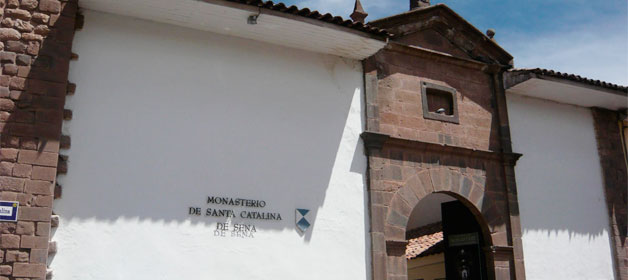 LOCATION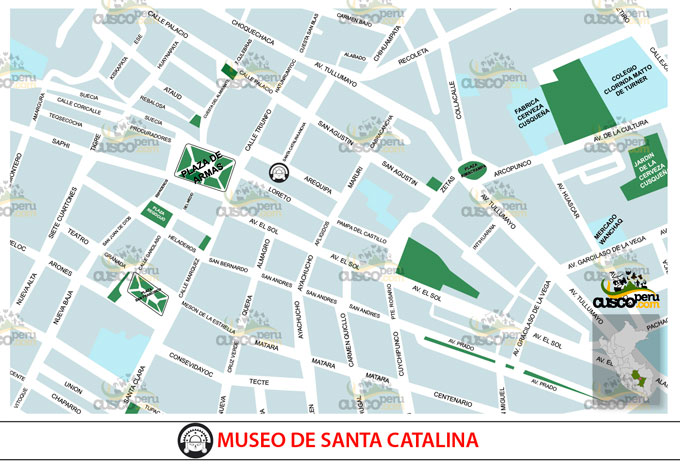 ATTRACTIONS
The museum offers an exquisite colonial architecture that corresponds to the last stages of the Renaissance, with the presence of Roman style arches. It has paintings of the Cusco school of the XVII and XVIII centuries, huge tapestries of the colonial era and, highlighting all, the chapter house where you can admire the colorful colonial paintings.
SCHEDULE
Opening hours: Monday to Saturday: 08:30 to 17:30 hrs.- Sunday: 14:00 to 17:00 hrs.
Cost: Adult S/ 8.00 – Students S/ 4.