August is known as the month of wind and kites, airships piloted from the ground to represent the desire that man has to fly and which dates back to ancient China.
In Cusco, one of the most emblematic places to fly kites, is the Archaeological Park of Sacsayhuaman, where young people of all ages take advantage of free time to enjoy the countryside and demonstrate their skills to these fragile and colorful airships.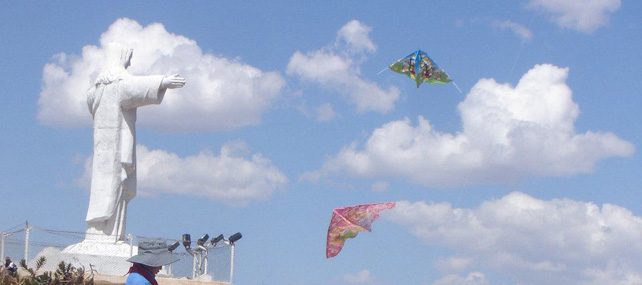 Years ago, the development of kites was handmade, as it was difficult to find ready-made kites that nowadays are so abundant. The most common was to seek "Nihua", which was then was abundant in the outskirts of the city, to create any design imagined.