DESCRIPTION
These are agricultural terraces or terraces built in depressions or gigantic natural pits. These terraces are concentrically superimposed, taking the form of a gigantic amphitheater. The largest pit has a depth of 150 m and the average height of the terraces is 1.80 m.
According to historians, these constructions constituted an important agricultural laboratory of the Inca empire. Since their terraces are built with their respective irrigation canals and each of them constitute a microclimate. What is striking is the great difference in average annual temperature between the top and the bottom of the depressions, a difference that can reach up to 15°C.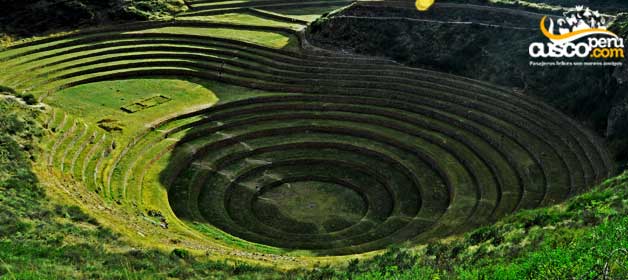 LOCATION
It is located 53 km from the city of Cusco (1 hour by bus on the Cusco - Maras route), at an altitude of 3,385 meters above sea level.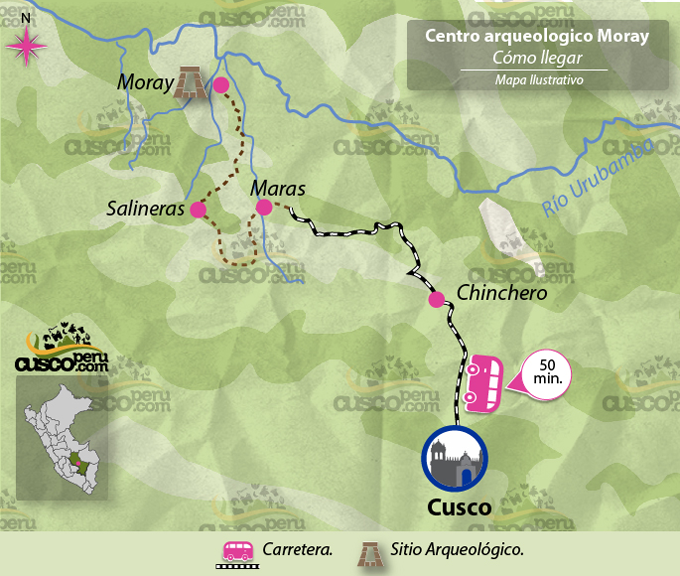 ATTRACTIONS
The terraces, built on retaining walls filled with fertile soil and irrigated by complex irrigation systems, allowed the cultivation of more than 250 plant species. These terraces served as an Inca agricultural laboratory to experiment with their crops. Moray encloses history and scenic beauty.
SCHEDULE
From 7:00 am to 6:00 pm.
The entrance fee is included in the Tourist Ticket.