DESCRIPTION
Its name means small Cusco, and it was the Inca Wiracocha who had it built with palaces and temples, because, feeling old and tired, he wanted to leave the government, away from the bustle of the palace of Cusco and seek rest and quiet in this place.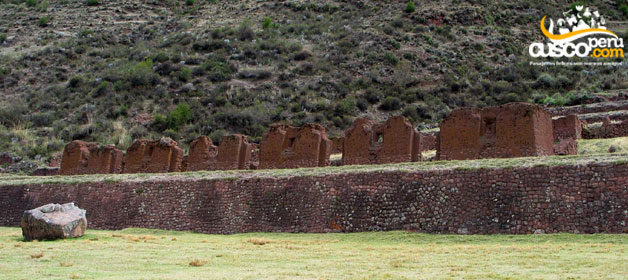 LOCATION
It is located in the rural community of the same name at the top of a part of the mountain range, almost 5 km from Calca and 570 meters above the Vilcanota River.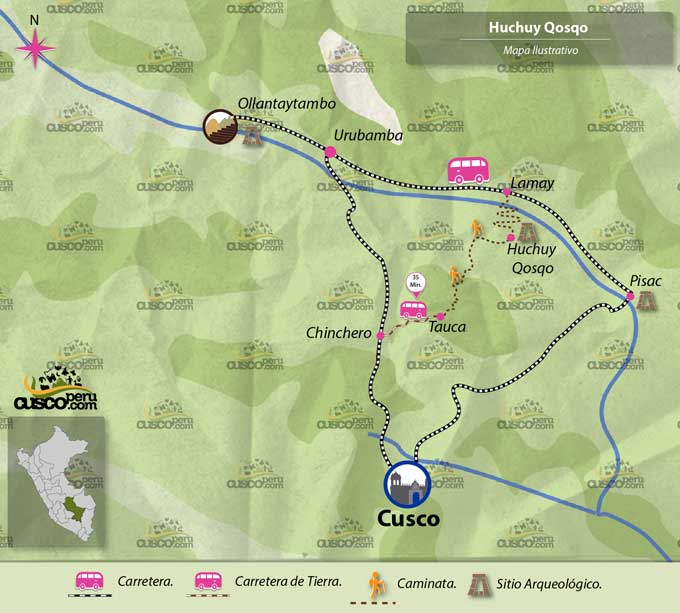 ATTRACTIONS
What is appreciated today in this group is:
Long grouping of terraces with retaining walls, leaving terraces suitable for agriculture.
Building of three floors, the first two are of two almost regular polyhedrons and the third is of adobe. The enclosure is rectangular in plan and of excellent quality.
Foundations and remains of two identical buildings, to the interior and arranged to its side, in succession. A long adobe building, rectangular in plan, on a prominent platform, a building that has many doors facing the valley.
Many minor enclosures scattered and in a poor state of preservation. An Inca road in the vicinity oriented straight towards Cusco. Some small loose enclosures, as outposts or guard posts, on the edge of the cliff, with visual dominance over the wide valley. Nailstones or false stone beams, belonging to the cairns of the buildings.