DESCRIPTION
The Convent of Santo Domingo del Cuzco was founded on the foundations of the famous "Inti cancha" in 1534. The Inca Temple of the Sun was one of the most sacred and respected buildings of the Inca Empire. Due to its importance, the Qoricancha was built with finely joined stones with precision that give it a unique aesthetic. The Catholic Temple has been built over the same Inca Temple, as if to demonstrate the destruction and annulment of the ancient cult. Some time later the temple was looted, almost completely, stripped of the precious metals that decorated it.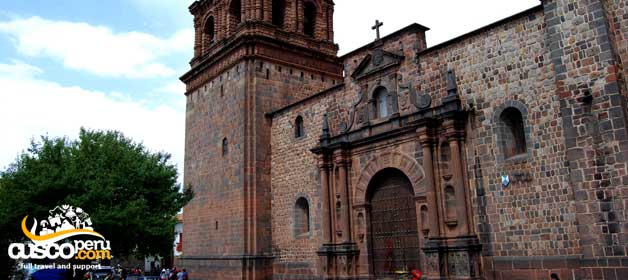 LOCATION
La iglesia y convento de Santo Domingo se encuentra a dos cuadras de la Plaza de Armas. El ingreso es por la calle Ahuacpinta.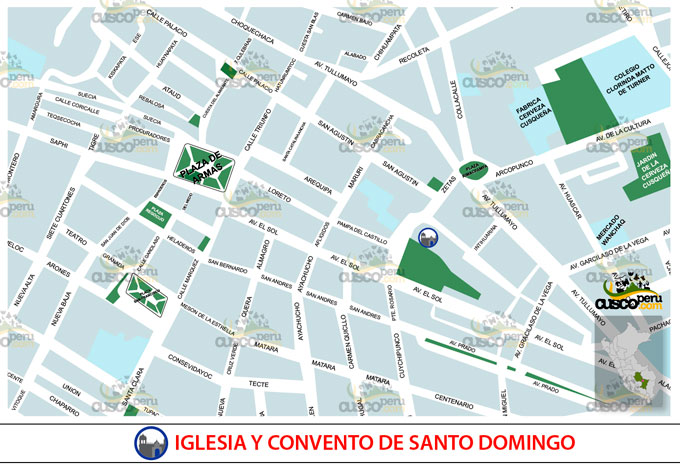 ATTRACTIONS
The present church has three naves and a construction platform in the form of a Greek Cross, the facade is of plateresque characteristics and the tower of the church is of Baroque characteristic with tendency to the Churrigueresque. Inside the Qoricancha Temple you will find the Temple of the Moon, Temple of Venus and the Stars, Enclosure of the Ray, Fountains and the Solar Garden.
Both the church and the Dominican Convent were built on the structure of the Qoricancha (golden enclosure), the main Inca temple dedicated to the cult of the sun and whose interior walls, according to chroniclers, were covered with gold leaf.
SCHEDULE
Monday to Saturday: 8:30 a.m – 5:30 p.m – Sundays and holidays: 2:00 p.m—5:00 p.m.
Cost: single price between nationals and foreigners.
Adults: S/. 10.00 - Students: S/. 3.00 upon presentation of ID.