DESCRIPTION
It was one of the first parishes built in Cusco by order of Viceroy Francisco Toledo, whose initial construction was destroyed by the earthquake of 1650. The present church has a construction platform in the shape of a Latin cross and a simple facade of plateresque characteristics.
The greatest wealth of this church consists of its important collection of paintings, its splendid main altar and, very especially, its famous baroque style pulpit made of a single piece of cedar and considered the finest example of wood carving made in colonial America. This work dates from the last third of the XVII century and is attributed to Juan Tomás Tuyru Túpac.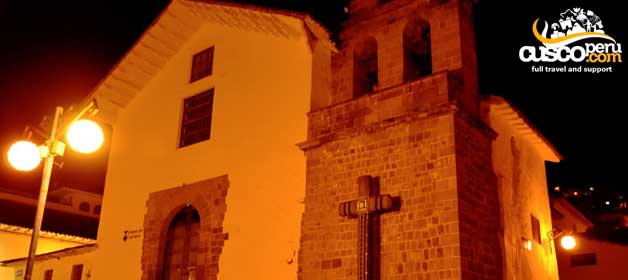 LOCATION
It is located in one of the most famous neighborhoods of the city. Or known as the neighborhood of the artisans, walking 10 minutes from the Plaza de Armas of Cusco.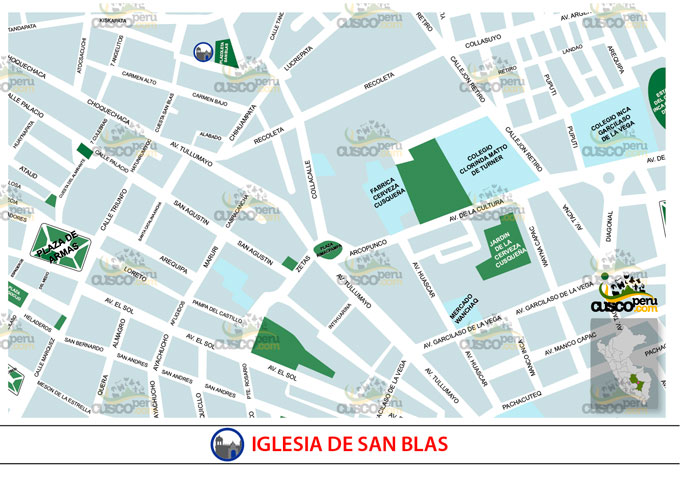 ATTRACTIONS
This church has exquisite works of art, highlighting, among them, its famous pulpit, which deserves a special study, as well as beautiful paintings of the Cuzco School. The church is built of adobe, inside it has a large amount of artistic and ornamental. It highlights the Pulpit, with its wonderful carving in Baroque, where you can see a series of sacred allegories' triumphalist, inspired by the belief of the counter-reformation. It is supported by a bronze structure containing eight human busts. These busts represent the heretics of Catholicism.
SCHEDULE
Monday to Saturday: from 8.00 to 18.00 hrs.
Adult: S/. 15.00—Student: S/. 7.50
Rate: The entrance fee is included in the Religious Circuit Ticket Cathedral, Temple of Triumph, Holy Family Temple, San Blas Temple, San Cristobal Temple, Archbishop's Museum).
Religious Circuit Adult: S/. 50.00 - Student: S/. 25.00