The World's 50 best 2023 chooses Central as the best in the world
For the first time in history, a Latin American restaurant has been awarded this great recognition: being named the best restaurant in the world according to the prestigious list "The World's 50 Best Restaurants," held on Tuesday, June 20, in the city of Valencia, Spain.
This event had a jury of over 1000 expert chefs, gastronomic journalists, and foodie travelers who, after a great vote, chose Central Restaurant as the best in the world.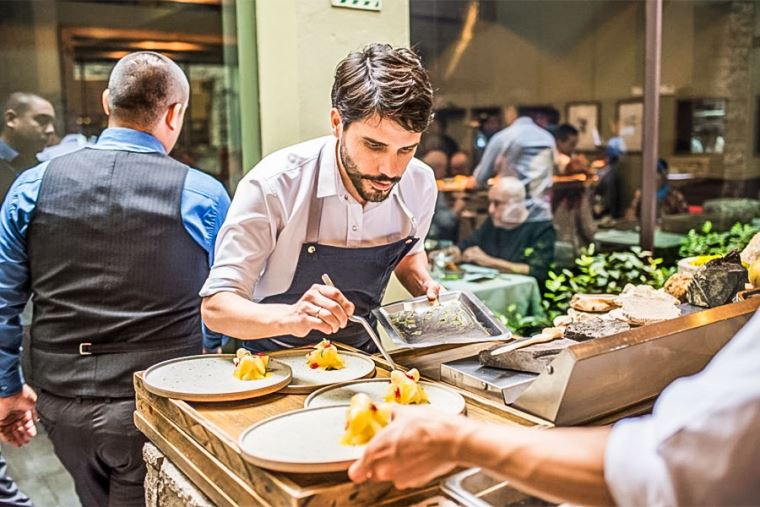 Words from Virgilio Martínez after the recognition of Central as the best in the world
After Central Restaurant was announced as the best in the world, Virgilio Martínez gave some very emotional words to the audience present and those who were watching the live broadcast on different digital platforms: "Thank you very much to everyone here, to all the people who support us, to the people who are far away, to my colleagues and mentors," he said. "To Valencia, this beautiful place, thank you very much, to the 50 BEST and to my team, you are fantastic." "We want to give consistency and credibility to this industry, for South America and for Peru," he spoke, and a "Peru!" was heard from the audience. "This is not about being number 1, it's not about competition, it's not about being the best. It's about what we do every day, loving what we do, and achieving our goals. Thank you very much," he declared.
Where is the Best Restaurant in the World - Central - located?
The Central Restaurant, considered "The Best in the World," is located in the city of Lima, in the Barranco district, at Av. Pedro de Osma 301.
How to make a reservation at Central Restaurant?
To make a reservation at the successful Central Restaurant, you need to access the website centralrestaurante.com.pe. Reservations are made every 4 months and are announced on this website.
How much does it cost to dine at Central Restaurant?
The Central Restaurant offers a variety of dishes, providing different culinary experiences starting from 1045 S/. However, this restaurant does not offer a traditional menu, as its innovation lies in its so-called "Tasting Menus" such as "Territorio Desnivel Experience," "World Creativity Menu," "Mundo Mater Experience," and "World Creativity Menu," each of these experiences costing 1250 soles. It also offers the famous "Marinaje," a combination of pleasure and taste with food and the best wines from Peru. This experience is offered from 222 to 518 soles.