DESCRIPTION
The current towns of Chinchero, as well as Ollantaytambo and other places, are built on ancient pre-Hispanic settlements. Chinchero was on the direct road that in Inca times led straight to Machu Picchu and was an important urban center that can still be seen today around its church and plaza.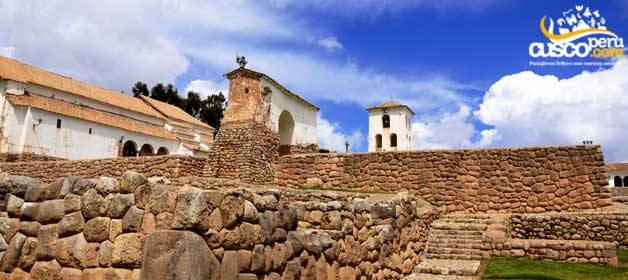 LOCATION
Generally one arrives at Chinchero on the way back to Cusco (Sacred Valley Tour or Pull), it is about an hour from Ollantaytambo, and about 40 minutes from Cusco.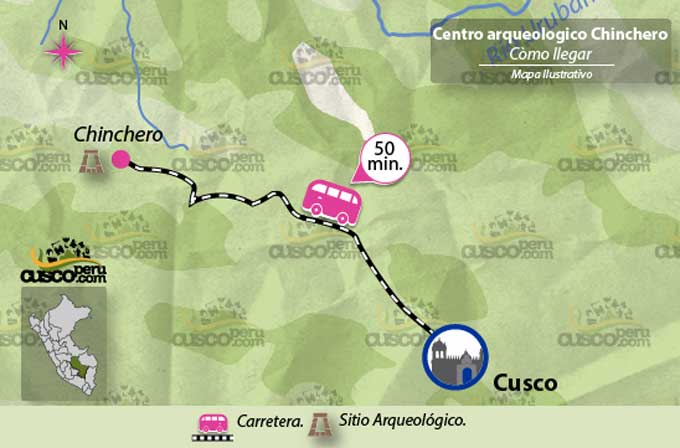 ATTRACTIONS
Chinchero was an important urban center whose main center was located where today is the church, in its surroundings are exhibited formidable walls of polyhedrons assembled forming retaining walls shaping the platforms, we can also see large rooms with windows, niches, doors and entrances.
The current main square, where the Sunday fairs are held, ends with an Inca wall on the eastern side, which has 12 niches, each 2m high and 1.50m wide. This wall in turn serves as a wall and containment to another square that serves as an atrium in front of the church.
Also in the area we find the remains of three shrines called Titiqaqa, Pumaqaqa, Chincana; which are huge limestone rock outcrops carefully carved by the ancient Peruvians, in the form of seats, staircases, cupboards and channels. There are a group of terraces built according to the conformation of the terrain.
SCHEDULE
Hours: from 7:00 a.m. to 6:00 p.m.
Cost: Admission included in the Tourist Ticket.