DESCRIPTION
The place has an approximate extension of half a hectare and the material used for its construction was limestone with polygonal style rigging. The tradition knows this monument as "El Baño de la Ñusta" due to the existence of two aqueducts that carry crystal clear water all year round.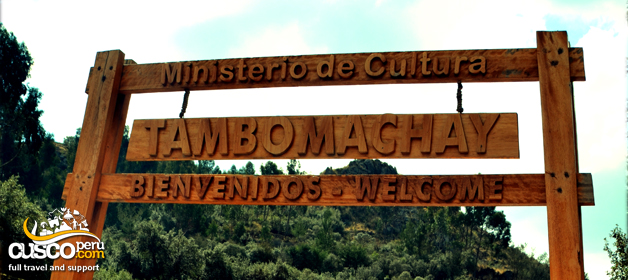 LOCATION
Tambomachay is located 5 kilometers from the city of Cusco and 0.6 kilometers from Pucapucara. To get to Tambomachay you can take a City Tour from any travel agency (almost all of them offer this type of service). You can also get there by taking the transportation Cusco - Pisac or Cusco - Calca.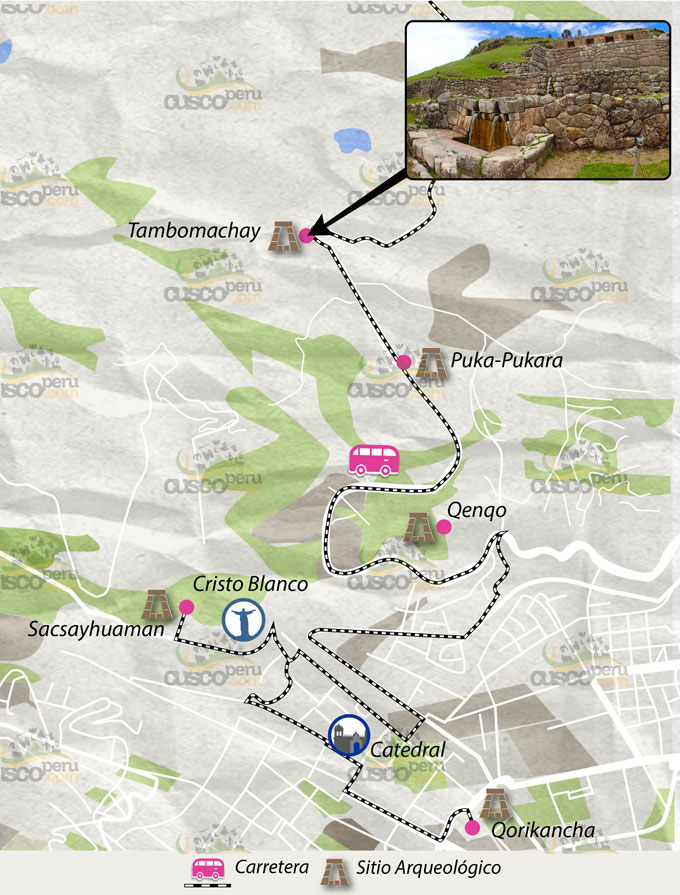 IMPORTANCE
This complex is located between some hills that are covered with a type of grass (in Quechua "ichu") and in certain seasons appear the "llaullit'ica" and "Cantu", beautiful flowers of various colors. Tambomachay has three successive corridors or terraces from bottom to top and it could be said that they are equivalent to three floors. The constructions are of irregular polyhedrons well assembled, the walls have the inclination inward, presenting large and wide niches or niches. In front of the main building, on the eastern side of the complex, there is a tower with a circular floor plan, incomplete in its upper part.
SCHEDULE
Hours from Monday to Sunday: 08:00 to 17:30 hours.
Price: Entrance included in the Tourist Ticket.
Cusco Tourist Ticket for foreign tourists: S/. 130.00 (US$ 36 approx.) allows entry to 16 tourist sites, valid for 10 days.
Cusco Tourist Ticket for National Tourist: S/. 70.00 (US$ 20 aprox.) allows the entrance to 16 tourist sites, valid for 10 days.